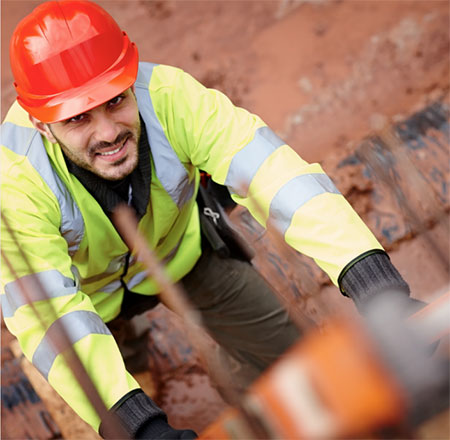 Workplace injuries happen annually at an alarming rate of 7 million per year1. Workers who must lift heavy objects tend to suffer overexertion injuries, particularly to their back, knees, hips, and shoulders. Repetitive motion injuries such as rotator cuff tendonitis in the shoulder can cause acute damage and chronic pain. These injuries create a loss of productivity while the individual's economic and professional standing takes a hit.
Proper and immediate treatment of these injuries is essential. Seeing an orthopedic specialist who understands how to treat various work-related injuries is often the best course of action. An orthopedist will use several modalities and methods to treat the problem based on the specific injury. Orthopedic doctors who specialize in worker's compensation frequently deal with torn ligaments, nerve pain, fractures, spine strains and sprains, and strains and sprains affecting joints and supportive tissues.
Receiving treatment immediately upon injury is imperative for faster healing. Treatment will begin with an assessment of the cause of the injury, thorough clinical examination, and individualized diagnostic testing. Once a diagnosis is made, an individualized treatment plan is developed to get you back to work safely.
When dealing with a work injury, your orthopedist needs close communication and cooperation with the patient, adjusters, case managers, and legal representatives to facilitate a safe and successful return to work.
If you have experienced a knee or shoulder injury or you have pain in the joints, tendons, muscles and ligaments, contact Orthopedic Specialist, Kai Mithoefer for an evaluation. Dr. Mithoefer provides direct access to experienced workman's compensation coordinators to facilitate expedited appointments for patients with work-related injuries.
Dr. Kai Mithoefer is board certified in both Orthopedic surgery and Orthopedic sports medicine and is a fellowship trained shoulder specialist. Dr. Mithoefer is an internationally recognized specialist for complex shoulder and knee injuries with over 15 years of experience with the treatment of work related injuries. Dr. Mithoefer has published more than 100 scientific articles and book chapters and is a frequent speaker at national and international orthopedic meetings.