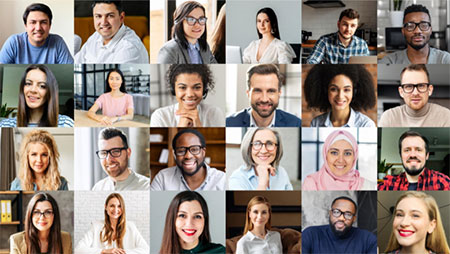 If you keep up with professional sports, chances are you have heard of orthobiologics. Many professional athletes like Tiger Woods and Hines Ward have turned to biologic treatments to speed their healing and recovery from sports injuries. However, orthobiologic treatments are not just for athletes - they may be for you.
Biologic approaches are increasingly recognized in orthopedics to stimulate the body's ability to heal itself. The use of biologics in orthopedic treatment focuses on a wide variety of acute or chronic conditions and can be an effective treatment plan for a variety ofpatients.
How do orthobiologics work?
Orthobiologics are natural substances such as cells, tissue, blood components, and growth factors that aid in the treatment of orthopedic injuries or conditions. They are usually obtained from your own body or sometimes from a donor.
These naturally occurring substances may be used to replace lost tissue, stimulate regeneration, reduce pain and inflammation, and improve joint function. Orthobiologics may be administered in the form of injections or may require a surgical procedure. They may be used alone as a conservative treatment or following orthopedic surgery to accelerate healing and recovery.
If I'm not an athlete, when would orthobiologics be a benefit to me?
For patients with shoulder pain, orthobiologics can be used to treat rotator cuff tears, shoulder arthritis, shoulder impingement, labral tears, and biceps tendonitis. For patients suffering with knee pain, orthobiologics can treat articular cartilage injuries, earlyosteoarthritis, ligament and tendon injuries.
This treatment option is usually recommended when rest, medications, and physical therapy have failed to relieve symptoms but joint replacement surgery is not indicated. For patients who want to delay joint replacement surgery, the use of orthobiologics can significantly delay the need for surgery or in some cases even prevent it.
The most effective type of treatment may vary depending on each patient's individual condition and activity level. To achieve the best possible outcomes, it is important that treatment should be determined by an experienced orthobiologic specialist that understands and frequently uses the entire spectrum of orthobiologics including both surgical and non-surgical options.
Although we are hearing of more professional athletes using orthobiologics to get them back in the game, these medical advancements are not just for athletes. The use of biologics focuses on a wide variety of conditions and can be an effective treatment for a variety of patients. Make an appointment today to find out if you are a good candidate for treatment using orthobiologics.
Dr. Kai Mithoefer an internationally recognized expert in the field of joint preservation and regenerative orthopedics and regularly utilizes a broad spectrum of established and innovative non-surgical and/or surgical regenerative treatment options specifically designed to achieve the best result for each individual patient.