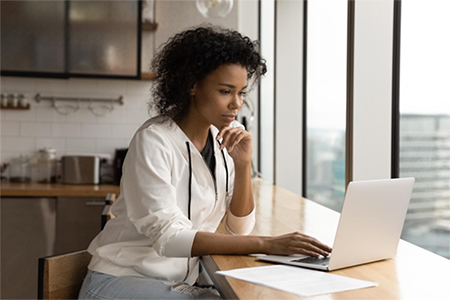 The ACL, anterior cruciate ligament, is essential to knee stabilization. According to the CDC, every year an estimated 250,000 ACL-related injuries occur in the United States. Although not all ACL injuries require surgery, around 100,000 ACL reconstructions are performed each year.
ACL reconstruction is a common procedure used to repair the ACL and stabilize the knee when surgery is indicated.
There are two primary options for reconstruction of the ACL – an autograft or an allograft. Understanding the difference between the two can help you make an informed decision when considering surgery.
Autograft:
An autograft uses a tendon (from you) taken from the patellar tendon, hamstring tendon, or quadriceps tendon. The patellar tendon is considered the "gold standard". However, each option is effective and has its own benefits.
An autograft has tissue that is native to your body, so there is earlier incorporation of the graft. Additionally, there is no potential for rejection of the tissue or outside disease transmission. An autograft is the recommended graft for patients 25 or younger and athletes who desire to return to sports.
Allograft:
An allograft uses a tendon taken from a donor (cadaver) to remake the ligament. Because the tendon comes from an outside source, there is no additional incision for the patient or risk of injury at the harvest site. Typically, using an allograft means an easier and smoother recovery for the patient; however, total recovery time is longer because the body takes longer to incorporate the donor tendon.
Another benefit of an allograft is shorter surgical time, which directly reduces the time of infection for the patient. Allografts are increasing in use and are a great option for patients over 40 who aren't returning to high-level sports or for those with multiple injuries or revisions needed to repair the knee.
Every patient is unique. Your injury, the degree of knee instability, and your future goals are all considered in recommending which graft would be best for your circumstances. There are benefits to each option, and each individual should receive personalized care for their situation.
Dr. Kai Mithoefer is board certified in both Orthopedic surgery and Orthopedic sports medicine, fellowship trained in Orthopedic Trauma at Harvard and the prestigious Sports Medicine and Shoulder Surgery fellowship at the Hospital for Special Surgery in New York. Dr. Mithoefer is an internationally recognized specialist for joint preservation, has published more than 100 scientific articles and book chapters and is a frequent speaker at national and international orthopedic meetings.